Looking for your next girls' getaway? Grab your passport and head to the UAE
Why go?
For quality time with your best girlfriends and the chance to dig out your swimsuit during the winter, head to the warmer climates of Dubai for guaranteed sun, best visited from November to February. On offer is a plethora of once in a lifetime activity as well as those much-needed vitamin D moments poolside with a cocktail in hand and your best sun hat.
Where to stay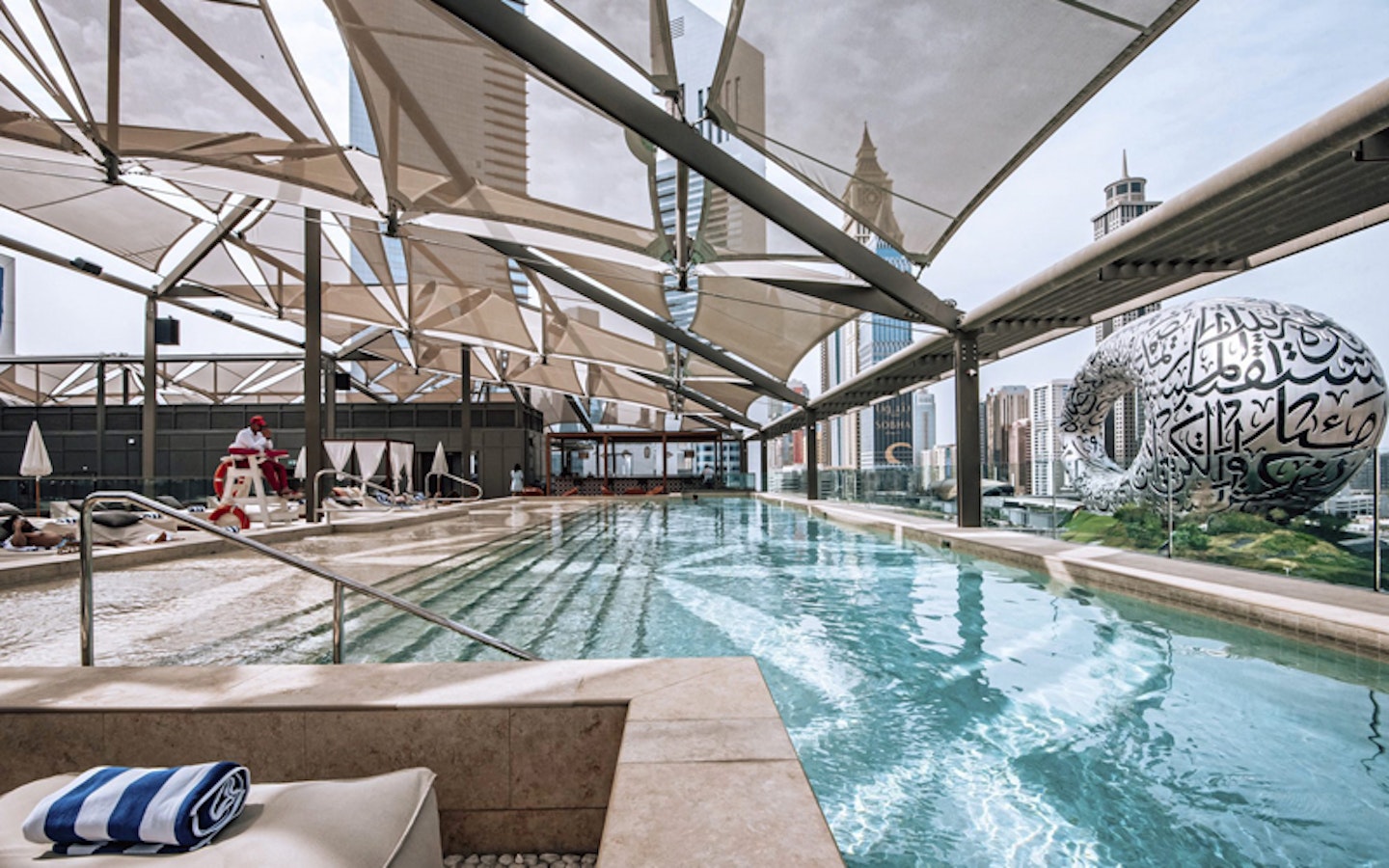 Want for nothing once you step foot into the 25hours Hotel. It's the new kid on the block overlooking the sparkling Museum of the Future and offers up views of Dubai's breath-taking skyline come evening. With 434 rooms and suites, there's ample room for you and your besties and you'll be treated to culinary delights from around the world with Tandoor Tina taking you on an Indian adventure and Ernst serving up Bavarian home-baked pretzels and sizzling wurst. Watch the night sky creep in from the Monkey Bar on the sixth floor with nightly DJs playing only the best tracks before enjoying the mild humidity of the UAE air on your skin, the bubbling sound of pipes and fruity scents of the Shisha Garden to finish off your night in style. Take full advantage of the hotels MINI car rental so you can explore the city at your leisure, before spending the afternoon lounging around the rooftop pool and making the most of Dubai's only mixed-gender sauna.
Sea-ze the day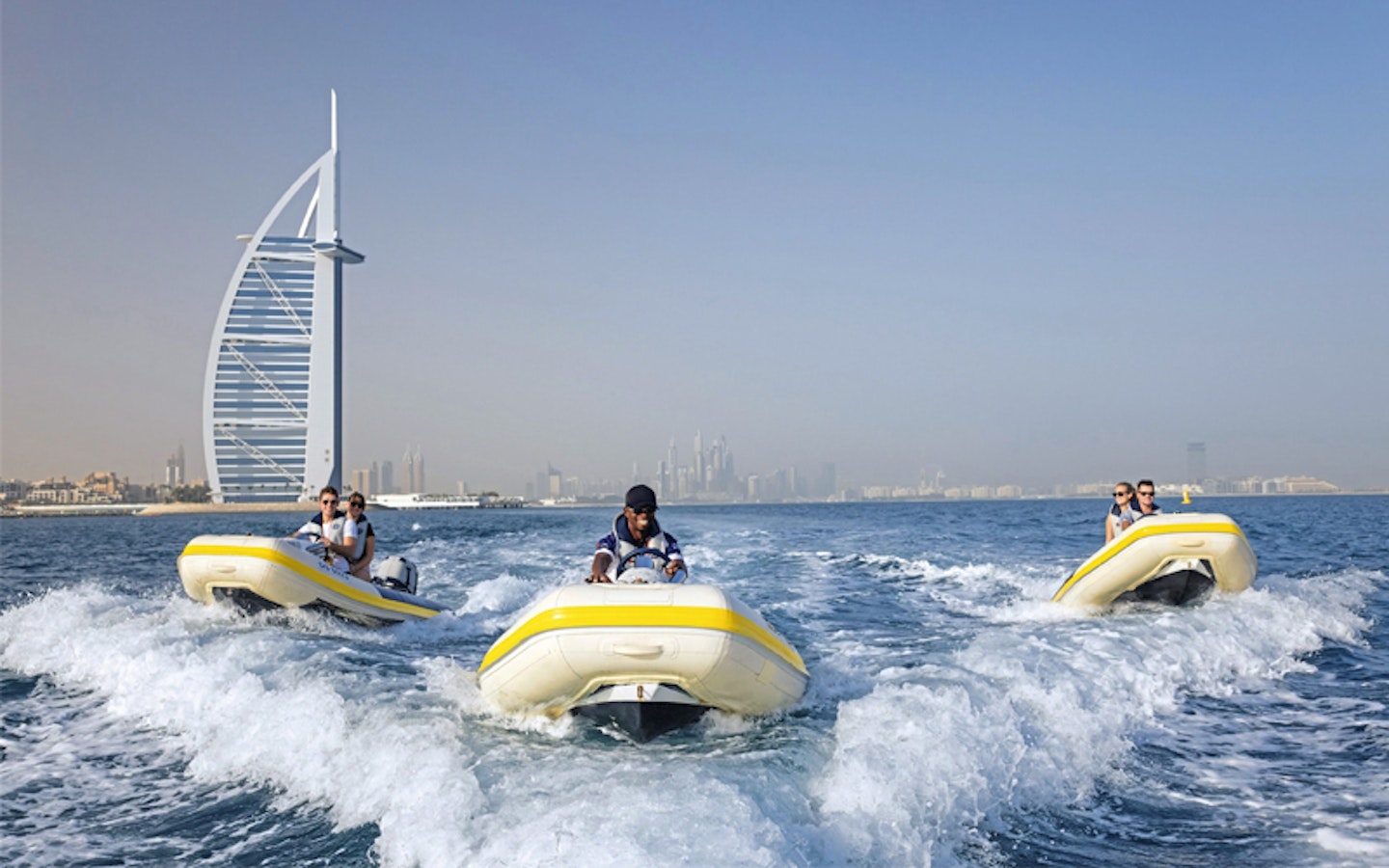 For first-time visitors to Dubai, you won't want to miss out on experiencing its iconic views, but with a twist from the bath-like sea. Get behind the wheel of Hero OdsySea's 50mph speedboats for a venture around the Arabian Gulf, ticking off hotspots like the Burj Al Arab and Ferris Wheel with the wind in your hair – just make sure you pack your sun cream and sunnies.
Take sightseeing to new heights (and with brilliant air conditioning) with a visit to the Sky View Observatory, which is 219.5 metres above the city for endless city views. Brave a ride on the see-through Glass Slide or if you're a real thrill seeker, the Edge Walk will have your adrenaline pumping, taking visitors outside the buildings walls. Connected via safety harness, risk it all, or not, by hanging and swinging off the building's ledge – it's well worth the thrill and the photo opportunity to show off back home.
For rest, relaxation and to finally slow your heart rate, you'll want to book yourself into DRIFT, a private beachfront club overlooking Palm Island Bay. Soak up the sun on stylish sunbeds, cool off thanks to its large infinity pool, or opt for a stroll along the powder sand kilometre beach. For those stomach grumbles, the onsite restaurant is nothing but sensational, serving up the finest plates of organic fresh food – just don't skip dessert.
Dine in style
More than just your average brunch setting, visit award winning Cé La Vi for its Brunch on 54 event, featuring out of this world views of the Burj Khalifa that you won't get anywhere else. From the moment you step through the doors, the resident DJ will have you moving your feet, not to mention copious amounts of delicious Wagyu beef tartare, creamy truffle risotto, fresh burrata salad and the biggest dessert assortment you'll ever lay your eyes on – all to be enjoyed from 12.30 to 4pm with bottomless glasses of bubbles.
The real spectacle of your trip will be a visit to Sonara Camp, a mere 45-minute car ride out of the city. Feeling as if you've stepped onto a movie set, nothing will prepare you for the orange- hued sunset, warm sand and world-class service. Before a show-stopping three-course sharing dinner under the stars, you'll have the chance to work up an appetite with sand surfing, camel rides and even try your hand at archery. You'll want to make sure that you have your camera at the ready inbetween courses to capture every moment that you won't tire of sharing once it's over.
Need to know
Words: Darryl White