From bucket list adventures, to mouth-watering food, this corner of Canada offers so much to enjoy…
Why go?
It takes just six hours to fly to the city of Montreal, Canada, and from there, a nippy two-and-a-half hour flight delivers you to the gorgeous Canadian isle of Newfoundland and Labrador. Here, you'll enjoy beautiful coastal villages, see incredible nature, and cruise the Atlantic Ocean searching for giant icebergs – a once-in-a-lifetime experience. Lovers of the wild will be thrilled to spot whales, moose, and caribou, and for foodies, there's a very unique seafood dining experience on offer.
Explore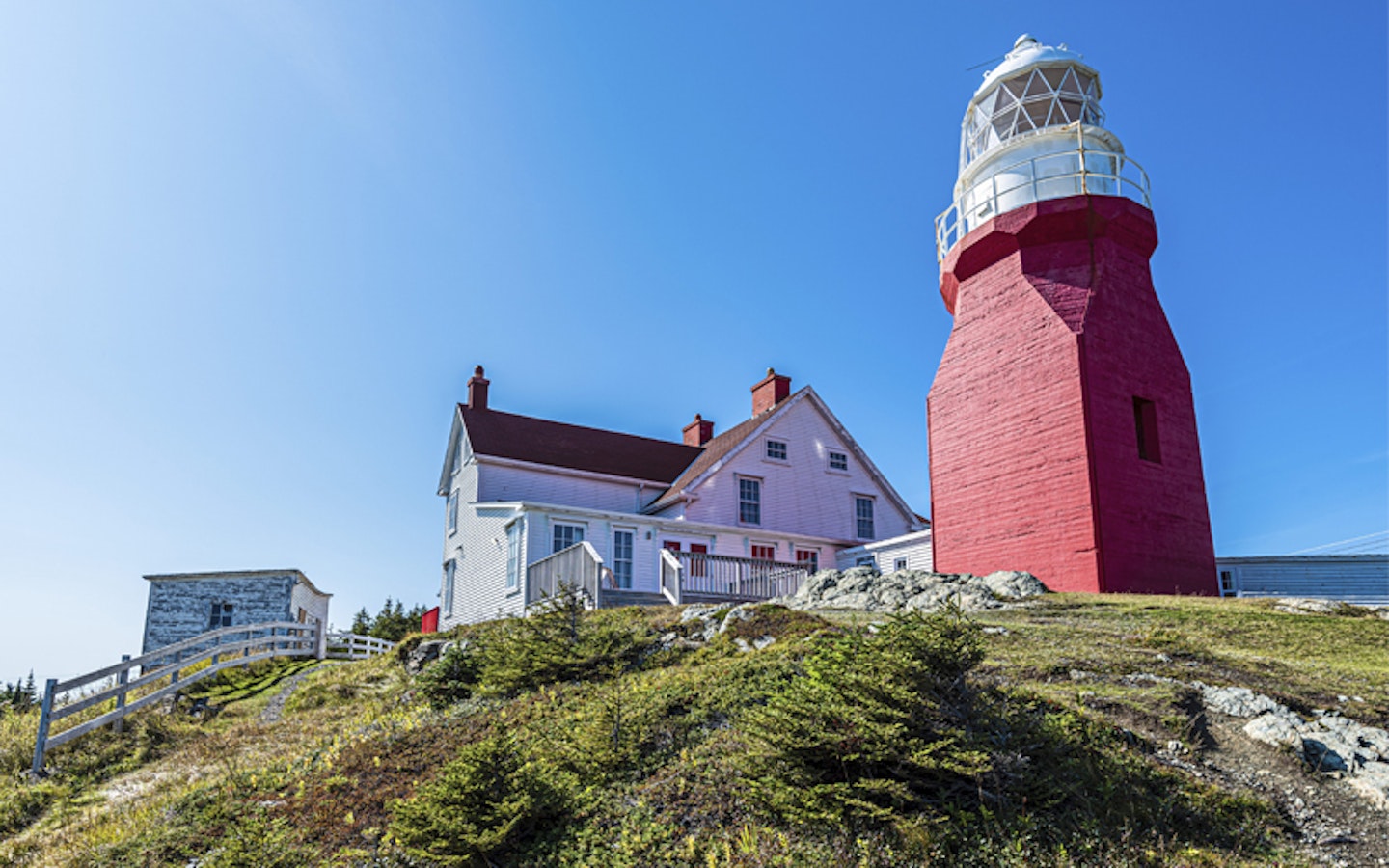 Your adventure to Newfoundland and Labrador starts the moment you touch down in Gander International Airport. Celebs from Marilyn Monroe to Queen Elizabeth II have graced the airport's modernist halls, and today, Gander even has a starring role on stage, thanks to the musical Come From Away. This breathtaking show tells the remarkable true story of the communities in Newfoundland and Labrador, which opened their homes to 7,000 passengers stranded after 9/11. Come From Away (Comefromawaygander.ca) has already found fans in London's West End and on Broadway, but it's a treat to see it in Gander itself, the town where this incredible story about human kindness and generosity unfolds.
Just a two-hour drive from Gander, the town of Twillingate embodies everything Newfoundland and Labrador are famous for, including endless spectacular coastline, majestic humpback whales, and icebergs.
These 12,000-year-old ice giants break off from glaciers in Greenland, before floating 2,000 miles towards Canada, and the idyllic town of Twillingate is one of the best locations in the world for admiring them.
Twillingate icebergs might be the size of cathedrals, but a boat tour to get up close is the best way to spot the fascinating shapes, and blue hues of ice, amid the magnificent structures. (VisitIcebergquest.com for info.)
To finish your iceberg experience, enjoy a Quidi Vidi Iceberg Beer – made with real iceberg water! – at the Captain's Pub at the Anchor Inn Hotel in Twillingate (Twillingate.com/dining/captains-pub/).
For those who want to venture further along the coast, a 50-minute ferry ride will take you to Fogo Island, where brightly coloured houses, sea-cliff footpaths, and resident whales await. The island is rich in history, and Al's Walking Tour takes visitors along the scenic Oliver's Cove Trail to landmarks such as the Devil's Rocking Chair, and an ancient graveyard shrouded in folklore.
The island retains its creative traditions of music and dance, and has a popular art scene. It attracts many celebrity visitors, such as Gwyneth Paltrow, who has shared her Fogo Island holiday memories on Instagram.
Climb to the top of Brimstone Head – a piece of rocky landscape, jutting into the sky – and experience a phenomenal view of the Atlantic. You'll really feel as if you're at the end of earth.
Meanwhile, a three-hour car, journey will take you to Kittiwake Coast on the Eastern Peninsula of Newfoundland and Labrador. This area is famed for its sandy beaches, scenic hiking trails, and Terra Nova National Park – the only Dark Sky Preserve in the province, and therefore a paradise for stargazers.
By day, the Happy Adventure Tours offer kayak trips through azure waters, where you can see jellyfish and starfish. And back on dry land, enjoy the rousing music festivals held inside traditional fishing cabins. Anywhere you travel in Newfoundland and Labrador, you'll find such a warm welcome that you'll want to stay forever. But if that's not an option, you can become an honorary Newfoundlander by taking on the always entertaining Screech-In Ceremony, where you'll kiss a cod!
Food and drink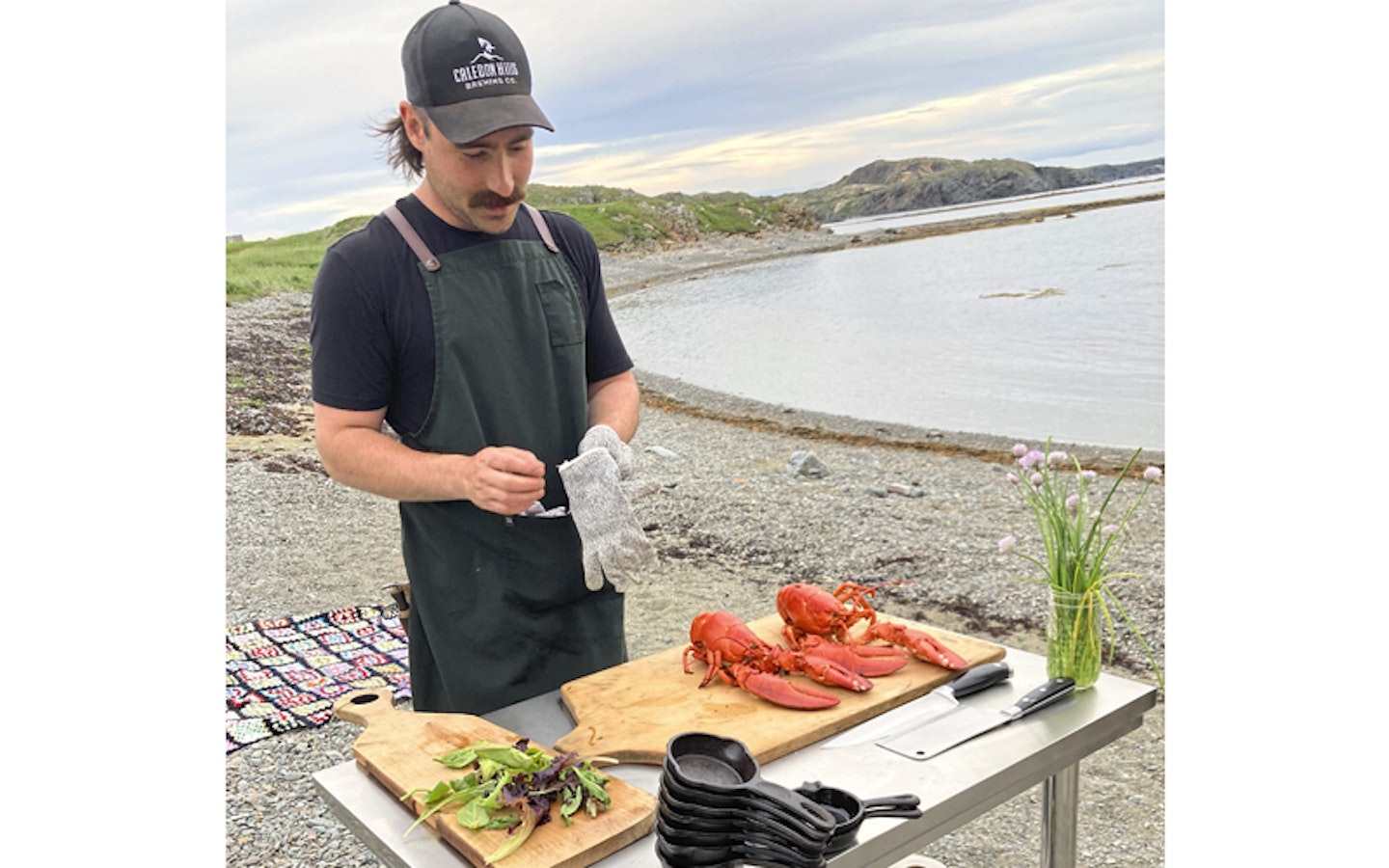 There's cuisine for every budget in Newfoundland and Labrador. Poutine, a traditional dish, is chips topped with gravy, stuffing, and optional salt beef on the side. Try this tasty dish in Gander, at Union East + Drinks (Facebook.com/unioneastgander).
Newfoundland and Labrador is bursting with excellent fish restaurants. But for a really special experience, try The Wild Kitchen Island in Twillingate, where your own chef will cook wild-caught seafood over an open fire as the sea laps at your feet. The scallops, muscles and lobster are the freshest you'll ever taste.
Meanwhile, Annie's Harbour Restaurant cod tacos and tongues are among the most popular dishes (Anniesrestaurant.ca), while The Happy Adventure Inn hosts the acclaimed Chucky's Seafood and Wildgame Restaurant, where guests can choose from lobster rolls, giant shrimp and moose steaks. Wash it down with Cloudberry gin – a spirit made from bakeapple berries grown locally. And if you need a quick bite on the road, we heartily recommend the chicken, chips and gravy at Mary Brown's (Marybrowns.com).
Where to stay
In Gander, Quality Hotel and Suites (Qualityhotelgander.com) sleeps 2-4 guests in spacious rooms complete with kitchenette, and heated indoor swimming pool, from £73 per night.
In Twillingate, the award-winning Anchor Inn Hotel offers stunning rooms with spectacular views of the Atlantic (Twillingate.com/accommodations/anchor-inn-hotel-suites/). From £93 per night.
Alternatively, Feather and Finn B&B (Featherandfinn.ca/) offers gorgeous en-suite rooms, and a guided sunset hike in Terra Nova National Park.
A 15-minute drive from Twillingate is Evelyn's Place, a three-bed holiday home with walking trails, sightseeing or photography opportunities right on the doorstep. From £88 per night. For more info, go to Theoldsaltboxco.com/evelyns/
On the Eastern Peninsula, Happy Adventure Inn (Happyadventureinn.com) offers beautiful rooms, with balconies overlooking the harbour, and a bathtub big enough for two.
Need to know