The perfect mix of sun, sea and relaxation is just three hours away
Why go?
Casablanca may not be as popular for tourists to visit as well-known Marrakesh but with year-round sunshine it's worth checking out. Flights tend to be reasonably priced and with just three hours' flying time from London we think Morocco's northwest coast is a great choice for offering sun, sea, culture, history, and a chance to escape the hustle and bustle of Marrakesh!
Sun all-year round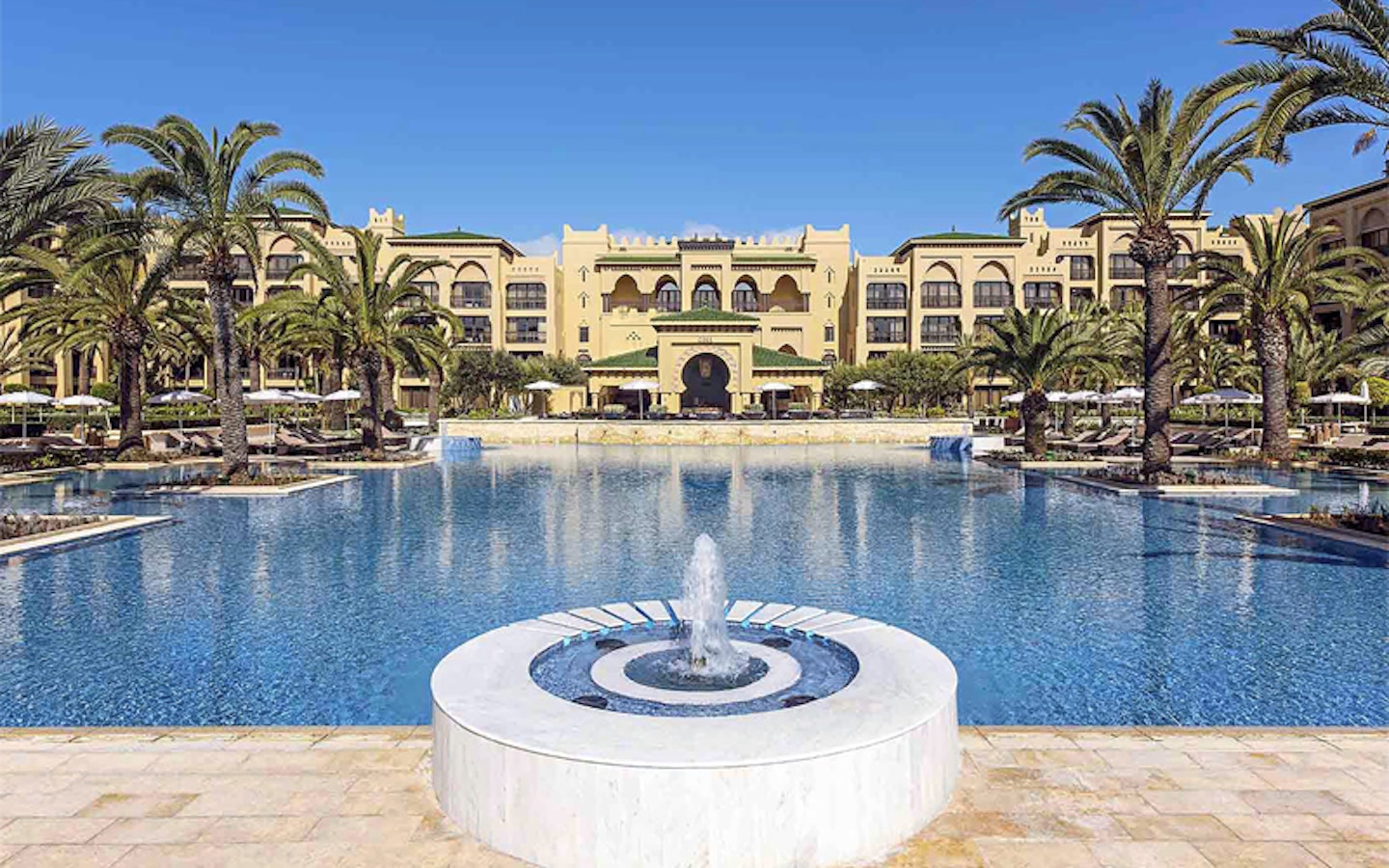 The luxury Mazagan Beach and Golf Resort is just a 60-minute drive from Casablanca Airport. The hotel is set on a 7km beach and has an extravagant riad surrounding the pool and gardens. This impressive Morish style resort was created by the Dubai Atlantis group, which comes as no surprise as it certainly has a glamorous Dubai feel to it.
You will be spoilt for choice with the activities on offer within the hotel resort, like a beautiful 18-hole golf course which has its own separate clubhouse serving delicious food and drinks with views across the Atlantic Ocean. Morocco is known for its love of everything equestrian and the hotel has its own stables offering horse riding along the beach. For the most beautiful views we suggest booking in for the sunset ride.
If you're feeling like you need to up the pace, we suggest the quad bikes! Our journey started along the beach, and we loved upping the speed as the waves crashed in, then enjoying the peace and quiet as the instructor guided us through the pine forest. There is also a go-karting track, a climbing wall and jet skis. Trust us when we say there is no time to get bored on this trip!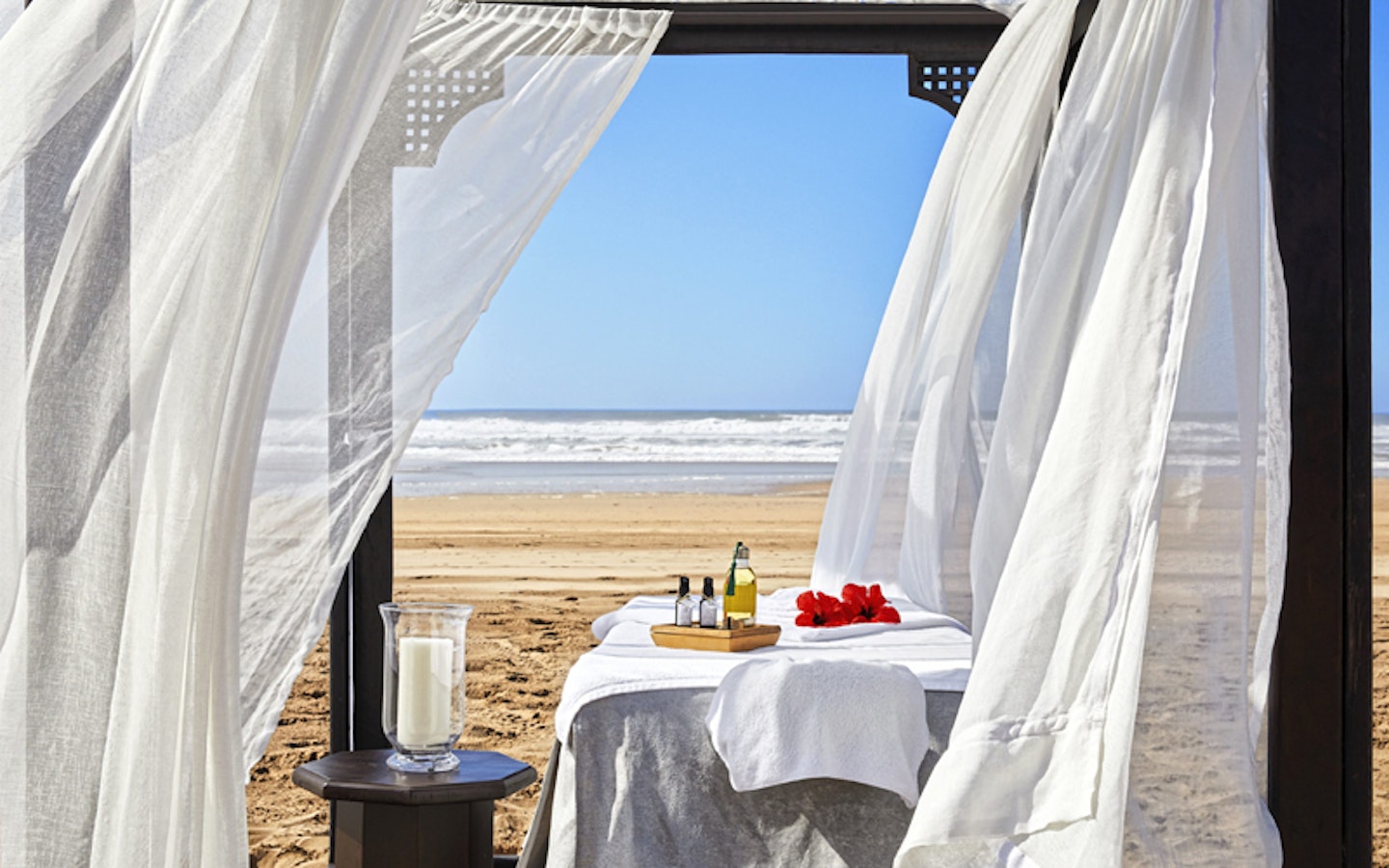 If you prefer a slower pace, then we recommend sipping a delicious cocktail by the stunning large pool, which is surrounded by lush gardens and palm trees.
The hotel
Make sure you take full advantage of the wonderful food offerings at the resort. Mazagan is home to 13 restaurants ranging from beach barbecue to seafood to buffet-style restaurants, so there's something for everyone. Our favourites were Buddha Bar Beach for lunch, which offers the most delicious sushi and cocktails and overlooks the ocean, with a DJ playing tunes to add to the atmosphere. In the evening we loved the cool vibes at Buddha Bar Bushra with its Middle Eastern-inspired food and live music. Then after dinner maybe try your luck at the casino!
The 500 air-conditioned rooms and suites are a great size and offer plenty of room for a family, with amazing views across the beach or lush gardens depending on the type you choose. Every room has a balcony or terrace, and we loved sitting here to chill out and watch the sun go down just before dinner. This hotel is a great choice if you are looking for a fun family holiday offering complimentary kids' clubs to suit all ages. From three months to 17 years, there's a daily programme of activities – including a swimming pool just for the kids. There is also a petting farm within the hotel grounds, and we enjoyed a walk around here in the early evening to see the chickens and sheep before dinner.
We treated ourselves to an afternoon at the award-winning relaxing spa. We opted for the full body massage with Moroccan favourite argan oil. There are 19 treatment rooms, including a two-person suite, and a Moroccan Hammam, which is like a Turkish bath. Here, you enjoy a steam room, followed by an exfoliating full-body scrub and massage. We also suggest getting up early for morning yoga classes overlooking the ocean. On cooler days, they also take place in the yoga studios.
With so much to do, we can see why some guests never leave the resort!
Go explore
If you do manage to tear yourself away from the hotel there is lots to do nearby. Just a 20-minute drive away is the city of El Jadida, home to the 16th-century Portuguese port which still retains its old citadel walls and is now a Unesco World Heritage Site.
We also recommend spending at least a day visiting Casablanca. The Hassan II Mosque is beautiful and one of the largest in the world. Then take a stroll around the maze-like alleyways of the Old Medina city district, a mixture of market streets and residential homes, and a great place to get a feel for the real Casablanca.
Need to know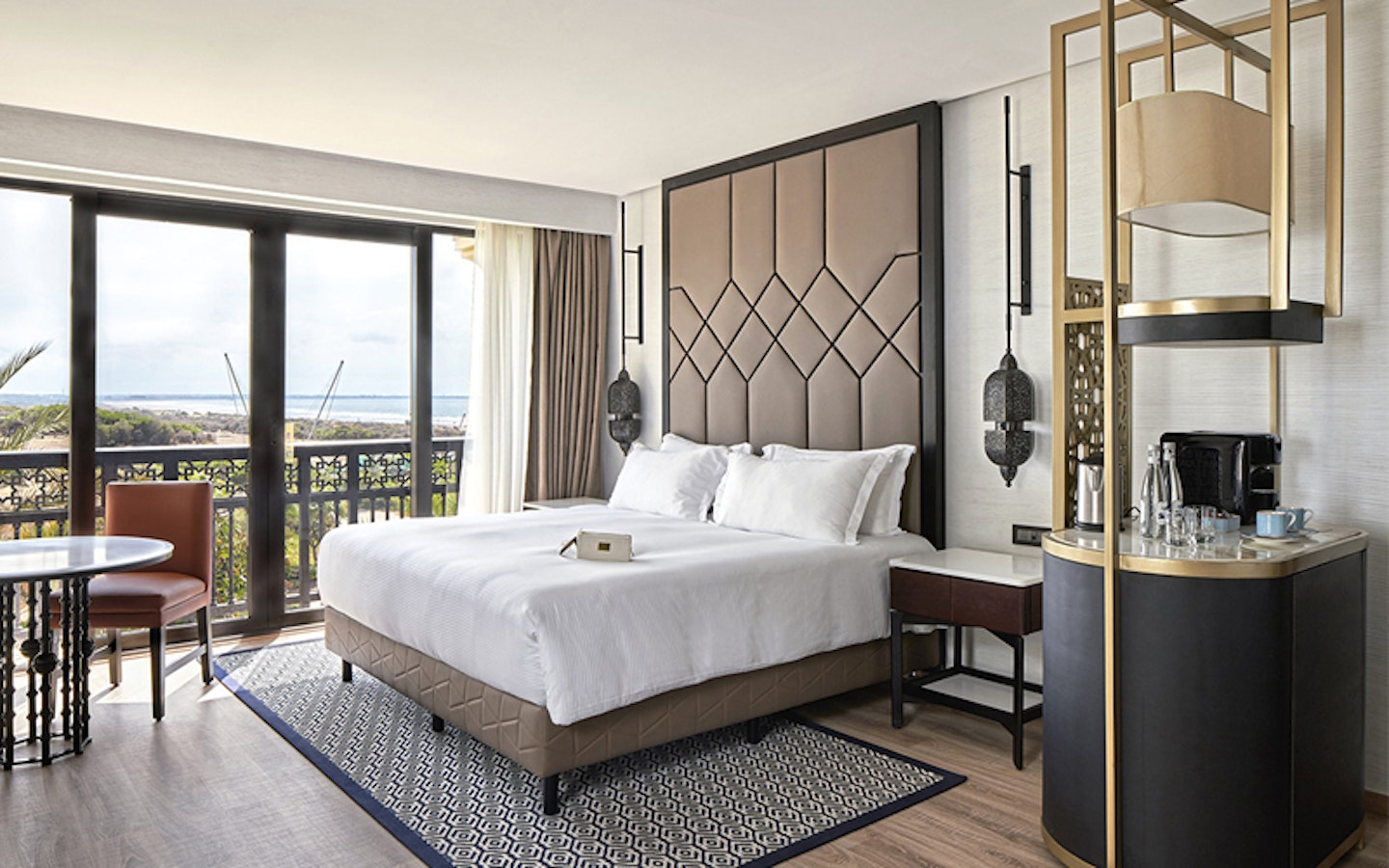 A seven-night stay at Mazagan Beach Resort starts from around £1,200 in June for a garden view room including breakfast for two adults (excluding taxes). To book, visit Mazaganbeachresort.com.

Air Moroc offers daily flights to Casablanca starting from around £300. To book, visit Royalairmaroc.com.
Words: Carly Honeyfield