Enjoy beautiful beaches, delicious food and stunning sunsets on Thailand's west coast
Robinson Khao Lak, on Thailand's west coast, is the perfect place to enjoy a blissful beach break. Boasting landscaped grounds covering 280,000sqm and direct access to the 13km-long sandy beach Pak Weep, it's a sprawling resort that – even at full capacity – feels spacious, with private pockets and secluded sections.
There are four restaurants, four bars, several large, well-designed and distinctly different swimming pools, a sumptuous spa and excellent sports facilities for those seeking active relaxation.
With comfort at its core, it's perfect for those hoping to fly and flop – and for those looking for a luxurious base from which to explore the surrounding Phang Nga province.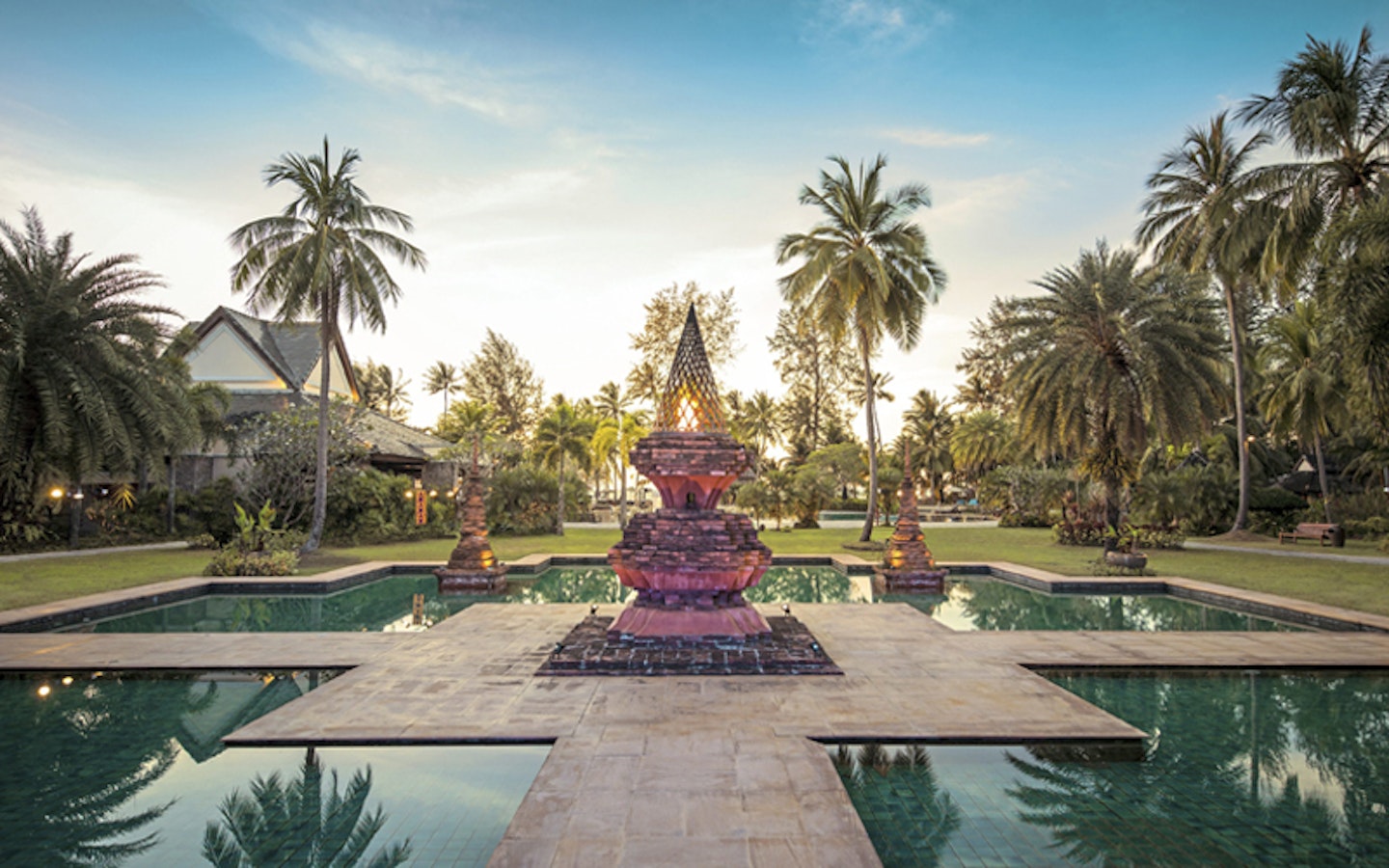 Laze in luxury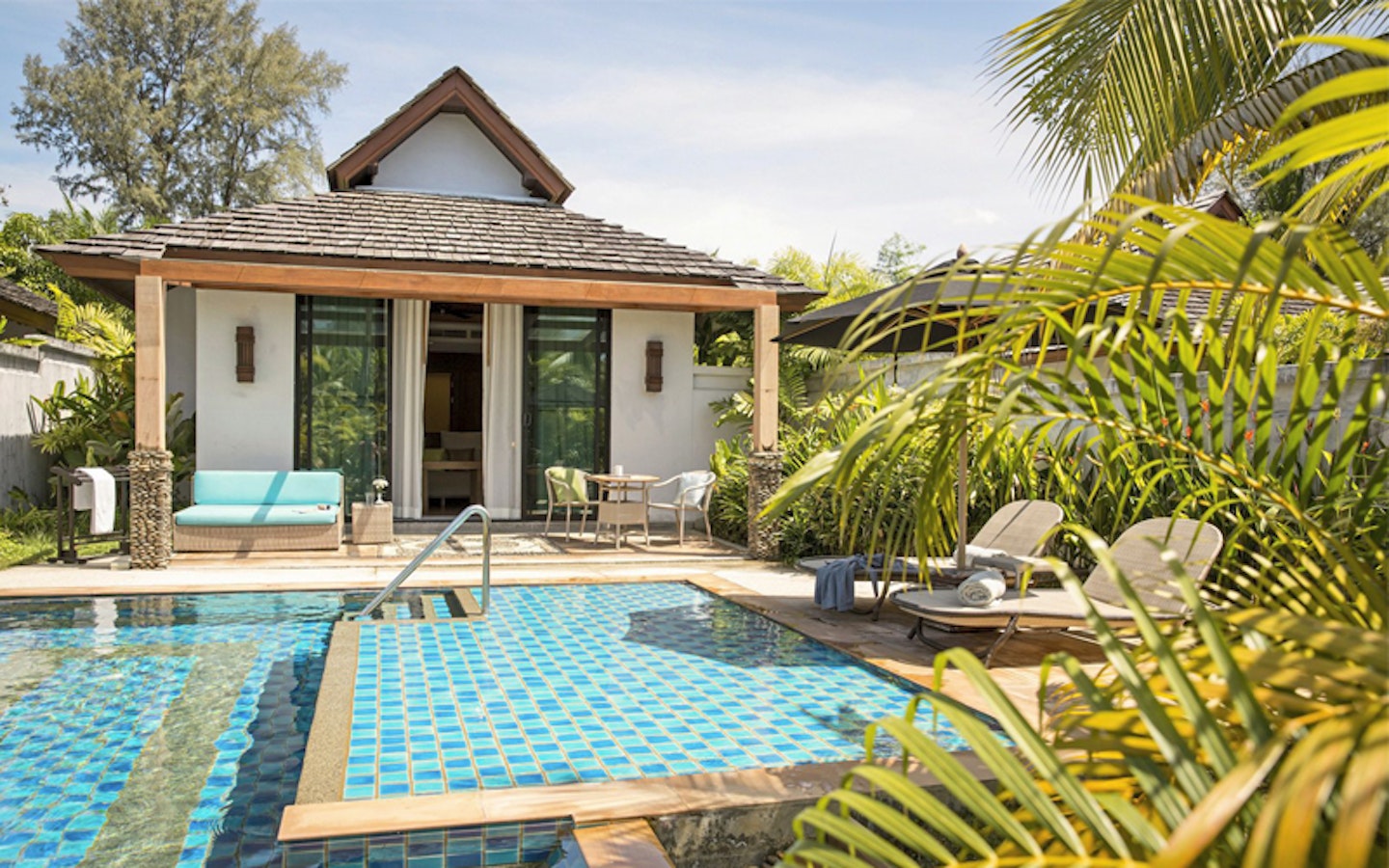 One of the most striking things about Robinson Khao Lak is how luxuriously comfortable it is. From the plush room furnishings to the squishy cushions on the sun loungers, it all invites you to kick back and relax. The grounds are stunning and pristine, with exotic plants and manicured lawns, and there's so much to do on-site that you won't need – or want – to leave. There's a great selection of pools to choose from, including one which is adults only, while kids have plenty of pool space to enjoy and a well-equipped playground to discover, too. The long, wide sandy beach is flanked by palm trees and lapped by warm sea. With a very gently sloped shore the water is shallow and safe for little ones, while becoming deep enough for serious swimmers to clock up some distance.
If you tire of the water, check out the swing that's rigged to a low-hanging palm tree. Take your seat and capture the perfect shot for your Instagram feed.
Up and active
If you're not the sunloungin' sort, there are plenty of opportunities to try something a bit more energetic. Whether you fancy yoga by the beach, trying your hand at archery or taking a tennis lesson from a former champion, the resort has a whole menu of options to choose from and first-class facilities to make use of.
To check what's available, download the Robinson app, where classes and sessions are bookable and you can find details of the activities. Some are included as standard, but others – such as paddleboarding – will incur an extra charge. If you're holidaying with kids, the ROBY CLUB offers excellent kids' club facilities to keep them entertained, too.
More to explore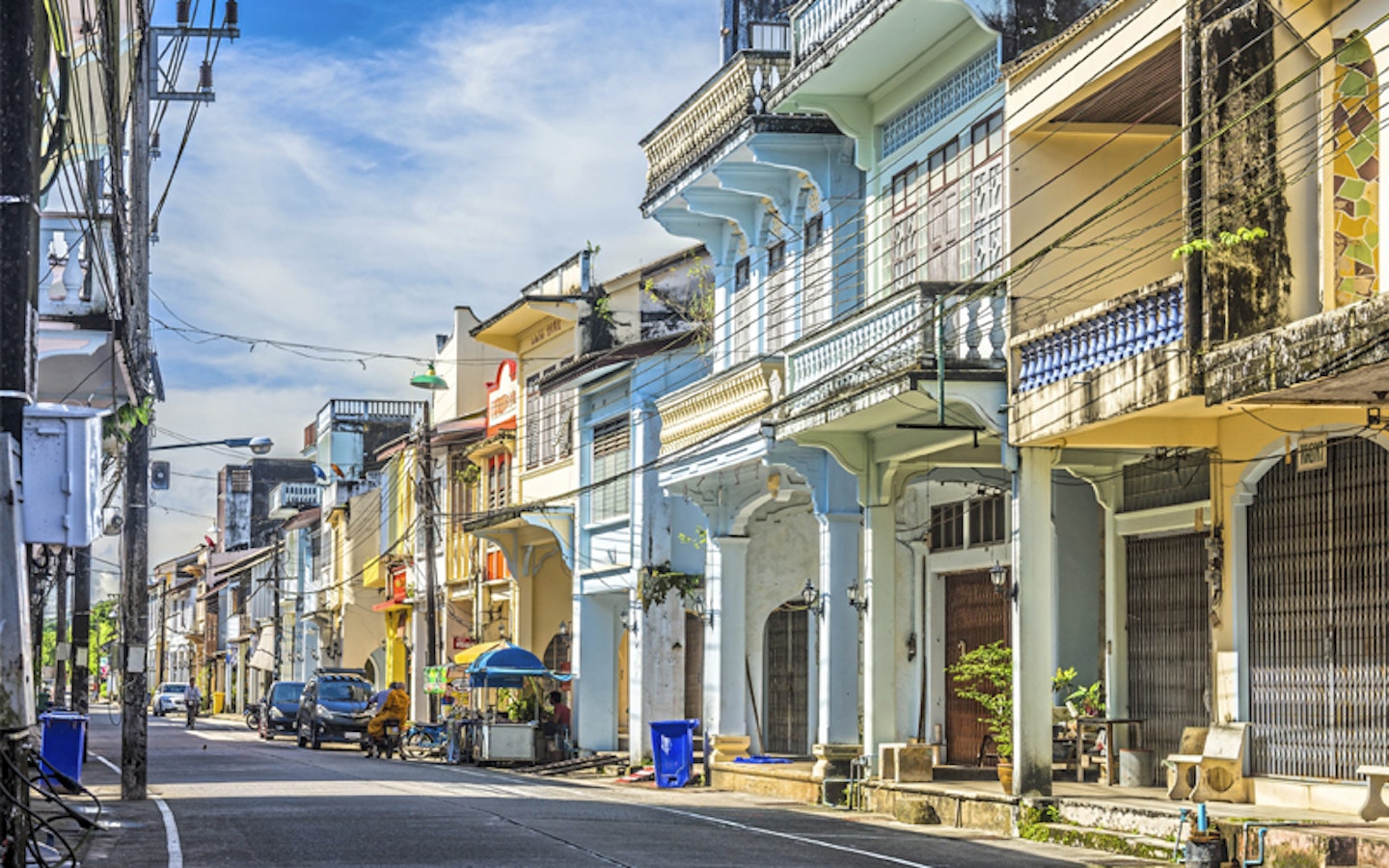 We recommend taking a trip to discover the local area. With so much to see and friendly locals to look after you, clocking up some culture should be included on any itinerary. Organised excursions are bookable through the resort's concierge and there are plenty to choose from.
Take a whole day to discover the famous islands – including Phi Phi Island, James Bond Island (so called after it was the standout location in the film The Man with the Golden Gun) and Similan Island, which is popular with divers. Full-day speedboat tours are available from Khao Lak, or you could try the four-hour Dolphin Sunset Cruise.
Prefer to stay on dry land? There are plenty of tours available which take in the local scenery, culture, wildlife and the nearby national park, while bespoke itineraries could be created too.
The local town of Takua Pa, with its interesting history of Chinese and Portuguese settlers, offers an unique day out. This charmingly rustic old town has a bustling market where the Portuguese influence can really be felt, as well as the Chinese Sin Chai Tueng Shrine and the Buddhist temples Wat Na Muang and Wat Pa Dok Daeng. It's worth taking a guided kayak tour through the Little Amazon mangrove forest, too – watch out for mangrove snakes hiding in the trees as you go –and stopping for lunch with a breath-taking, panoramic view at Bai Jai Restaurant.
Drink and dine
Whether it's traditional Thai cuisine or endless international options, Robinson Khao Lak's four restaurants have got you covered. The breakfast buffet is available until the leisurely time of 11am and serves up an extensive array of options, with chefs on hand to prepare cooked dishes on demand.
If you're staying in a bungalow, suite or villa, there's the extra option of having breakfast in the Beach Restaurant, too – something we wholeheartedly recommend as you enjoy spectacular views with your speciality coffee.
The Main Restaurant is where dinner is served. With every kind of cuisine available, it offers something for everyone and a gorgeous terrace on which to sit and enjoy your meal, too. For traditional Thai options, head 
to Baan Thai restaurant – the perfect place to enjoy a date 
night dinner.
Alternatively, Bamboo Restaurant, which is set right on the beach, is the perfect spot for a sundowner and some surf 'n' turf.
And if you want to leave with the skills to recreate your favourite dishes at home, try the Thai cooking class. You'll receive expert tuition and recipe cards to cook three classic dishes – and, of course, you get to eat them too!
Need to know
Rooms at Robinson Khao Lak start from £547 for seven nights, based on two people sharing a double room. More accommodation types are available, including suites and bungalows with private pools, as well as half-board and full-board options. Book at Robinson.com.

The nearest airport is Phuket, from where the transfer to Khao Lak takes 1.5 hours.

Holidaying at Robinson Khao Lak helps to support the TUI Foundation, an initiative that gives training and internships to unemployed local young people to empower them and set them up for careers in hospitality. It's implemented by the TUI Care Foundation, Plan International, ECPAT International and Robinson Khao Lak, where the internships take place.

Trainers are required for some of the activities on-site and recommended for the more adventurous excursions, and an "elegant" dress code is observed for dining in the resort restaurants. Remember to dress appropriately if you're visiting temples, too – shoes need to be removed and arms and knees covered before you go inside.
Words: Jo Chapman